Get Started Free Quote
* = Indicate Mandatory Fields
Clover® Station Our Most Powerful POS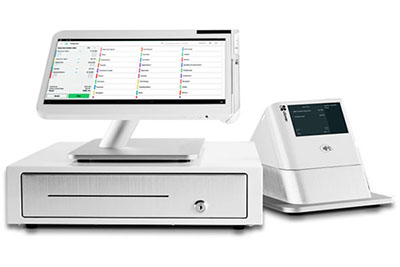 High performance and beautiful form on the outside. Intelligent software on the inside. With Clover® Station, you get our most powerful, productive countertop POS system. It's designed from the ground up to be the pillar of your business.
Make payments, track inventory, manage time sheets, run reports, print from its connectivity hub. It's a cinch to set up with everything right at your fingertips.
* Requires Monthly Service with Clover® $39.00 per unit
Benefits & Features
With a great brand name and hundreds of thousands of satisfied customers, you have a complete business solution ready for you to implement and start processing sales immediately.
Station Benefits:
Manage inventory, employees and much, much more.
Out of the box, Clover® can be configured the way you need it.
Lease Options Available.
Station Features:
Includes the latest encryption and tokenization technology.
Offline Mode still works even when your Internet is down.
Large and Bright 11.6" Touch Screen