Sign Up for Zero % Credit Card Fees
* = Indicate Mandatory Fields
Zero % Fees on Credit Card Transactions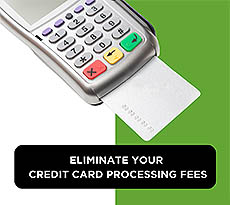 Program Benefits
0% Credit Card Processing
One Low Fixed Monthly Fee
No Minimum Purchase
No Minimum Volume
Unlimited Processing
Contactless Payments
Increases Bottom Line Profits
How Does it Work?
A revolutionary payment platform that allows merchants to eliminate their credit card processing fees. In the past, merchants had to absorb the cost of credit card transactions. Due to changes in card network rules, merchants now have the option to charge different prices for cash and credit card transactions. With Avantix Payment Systems merchants pay a fixed monthly price for unlimited processing.
Without making any changes to prices, simply notify your customers that the listed price is the credit card price.
Terminal applies the standard adjustment for credit to all purchases.
Cash and Debit Card payments automatically receive the discount.
The amount of the discount is predetermined and built into the proprietary software.